Our History
In 1893 …well over a century now, the Soojian families' great uncle Jacob established our first Armenian bakery in the United States at Lowell, Massachusetts, producing baked foods of the Middle East — Peda bread, Dernackly bread, Arabic bread (Pita) and Armenian Cracker Bread — for the new Armenian immigrants who were coming to Massachusetts and Rhode Island.
Some ten to fifteen years later his son Paul and nephews Michael and Sarkis joined him. In 1936 the family re-settled in California. The company was renamed ak-mak Bakeries in 1954. However, we still use the name Ararat Bakeries as a division name. Michael continued with the business until he retired in 1951. His three sons took over the bakery operation.
During the forties and early fifties, we decided to concentrate on developing the big fifteen inch round cracker bread for the general public in the United States. Three generations after our inception in the United States, ak-mak continues to be very interested in healthy eating. We have been producing healthier products since 1952, beginning with the ak-mak whole wheat sesame cracker followed by other health conscious products in subsequent years. Four generations of the Soojian family have been pioneers in introducing these baked foods, from the vicinity of the Famous lands in and around Mt. Ararat, and serving the American market using only the purest, highest grade of quality ingredients.
At ak-mak Bakeries we have been advocating and supporting organic farming and lifestyles for better than 60 years. As the organic revolution continues to expand, we continue to look for suppliers/farmers who are premier producers with sustainability.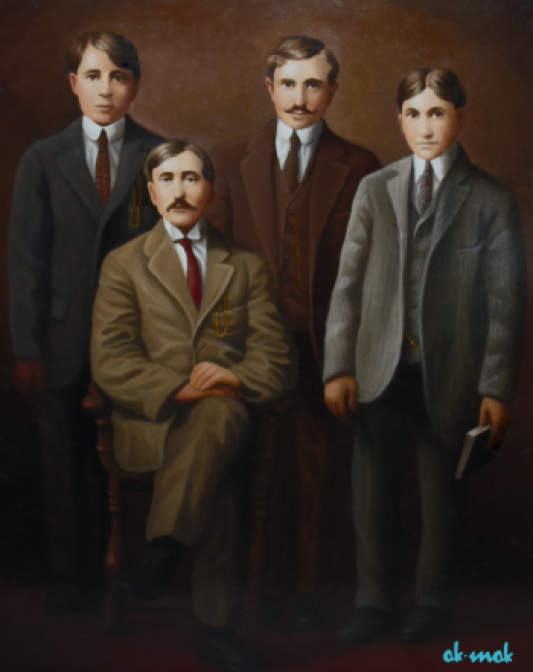 Our consistent effort to secure the future production of these premium suppliers, growers, producers is applied on numerous fronts. One such front is financial. Our commitment to producers has at times required that we pay up to two years in advance for future production. Our financial interests are not however limited just to ourselves. In an effort to make sure that our suppliers are assured of our interest in their livelihood we have at times renegotiated contracts with farmers and agreed to pay above the original contracted price when market forces moved against them.
It is our desire to provide the highest quality affordable product available to the health conscious consumer. To that end we are often asked about promotions or coupons. To insure that our customers get the best value possible, we prefer to sustain the lowest pricing possible continuously. Promotions cost a considerable amount of money and resources to implement, and then additional costs to administer. This philosophy also aids in another area we feel strongly about and that is to not abuse the environment through the unnecessary use of printed materials such as coupons, advertisements, mailings, etc.